Discover all film and television productions Bertacchi Hatcrafter has collaborated with.
Discover all film and television productions Bertacchi Hatcrafter has collaborated with.
What would be Indiana Jones without its fedora? Or Sherlock Holmes without his deerstalker? Exactly!
A hat is often iconic and plays an essential part of a character definition. 
Since we opened our store in Vancouver we immediately started to collaborate with film and television production.  Vancouver is in fact the third largest Film & TV production center in North America and it has on its shoulder 40 years of quality, creativity and innovation. 
For our family working in Film & TV means being part of a supportive industry culture that includes a network of government agencies, industry associations, festivals, awards, professional organizations and the private sector like us.
When we start a collaboration, our contact is of course the custom department. We receive a brief of which kind of hats are needed and our frenetic work starts. 
Depens on the requirments we can rent out our already made models that we adjust for the occasion or we create unique ones.
Hats gave you a clear indication of the historical time, of the socio-economic situation of its owner and of course the personality.
That is what we felt when creating the hat for Phil, the movie starred and directed by Greg Kinnear. The depressed dentist starts to speak with a greek accent, and we could not help but proposing a Greek fisherman hat for Greg.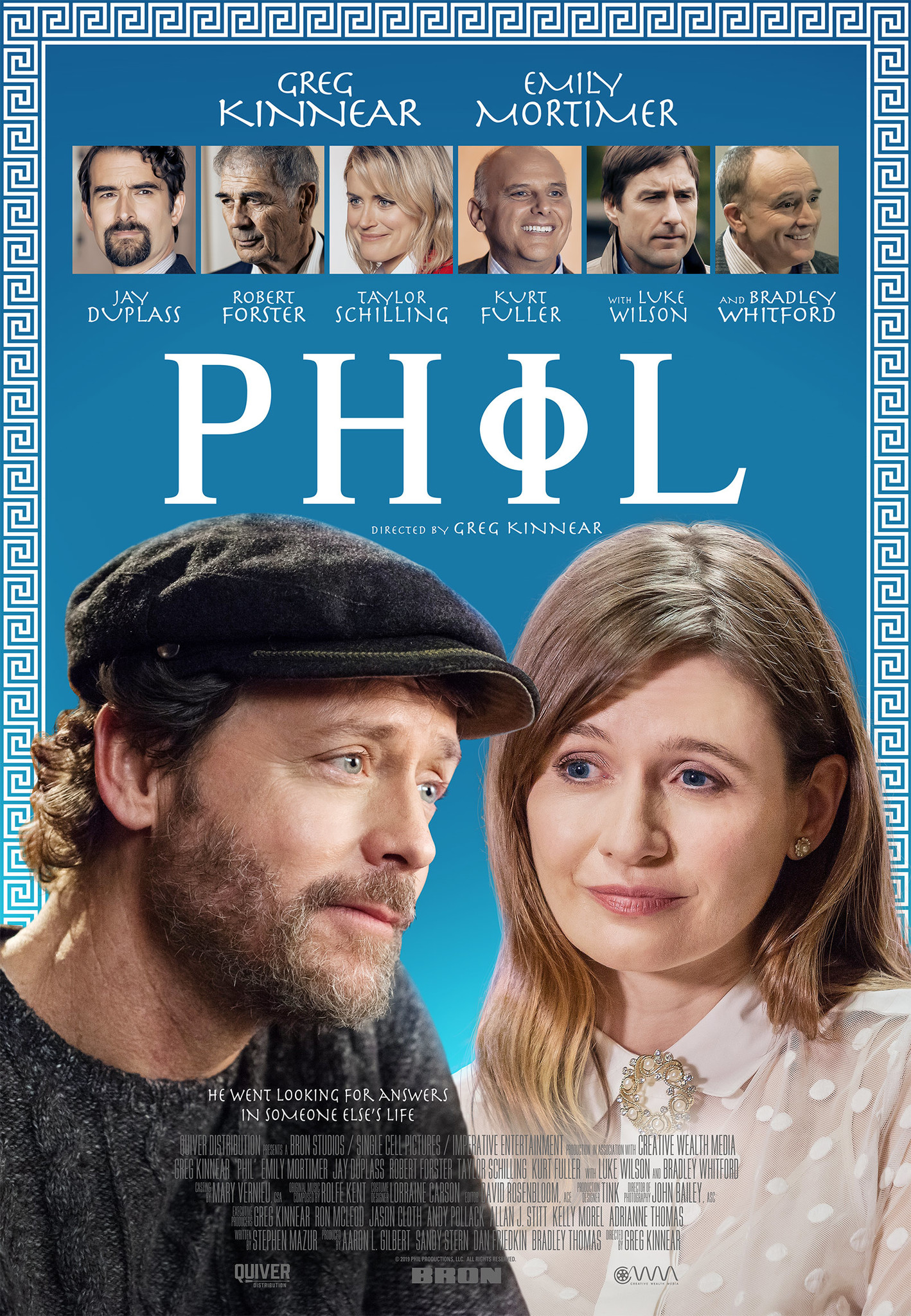 Here the film's poster and a nice memory with Adi Bertacchi, Greg Kinnear and Emily Mortimer.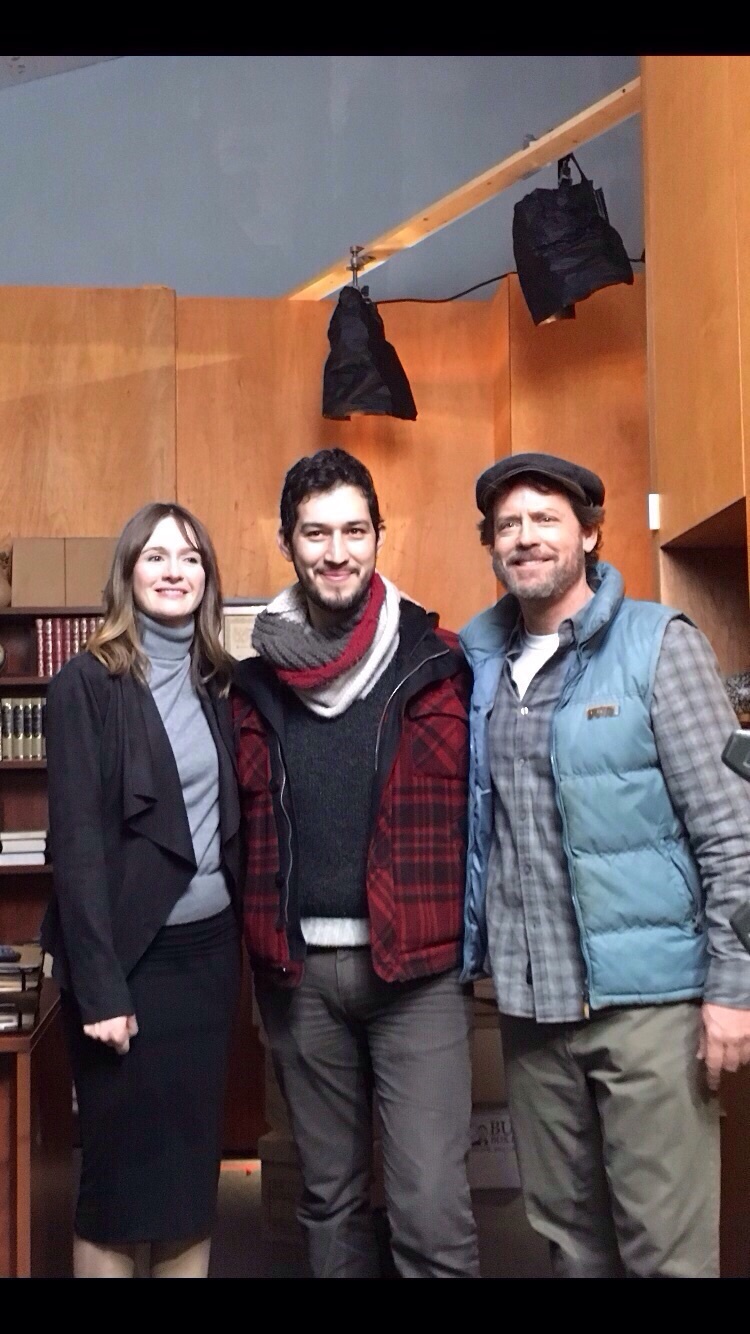 When we were contacted to design hats for Riverdale, the teen drama with  KJ Apa,  Lili Reinhart,   Camila Mendes and  Cole Sprouse, we were indeed excited. Who doesn't love a good teen drama after all? The costume department of season 5 loved our work and we loved even more to help make this season another great success. Here their lovely "thank you" card: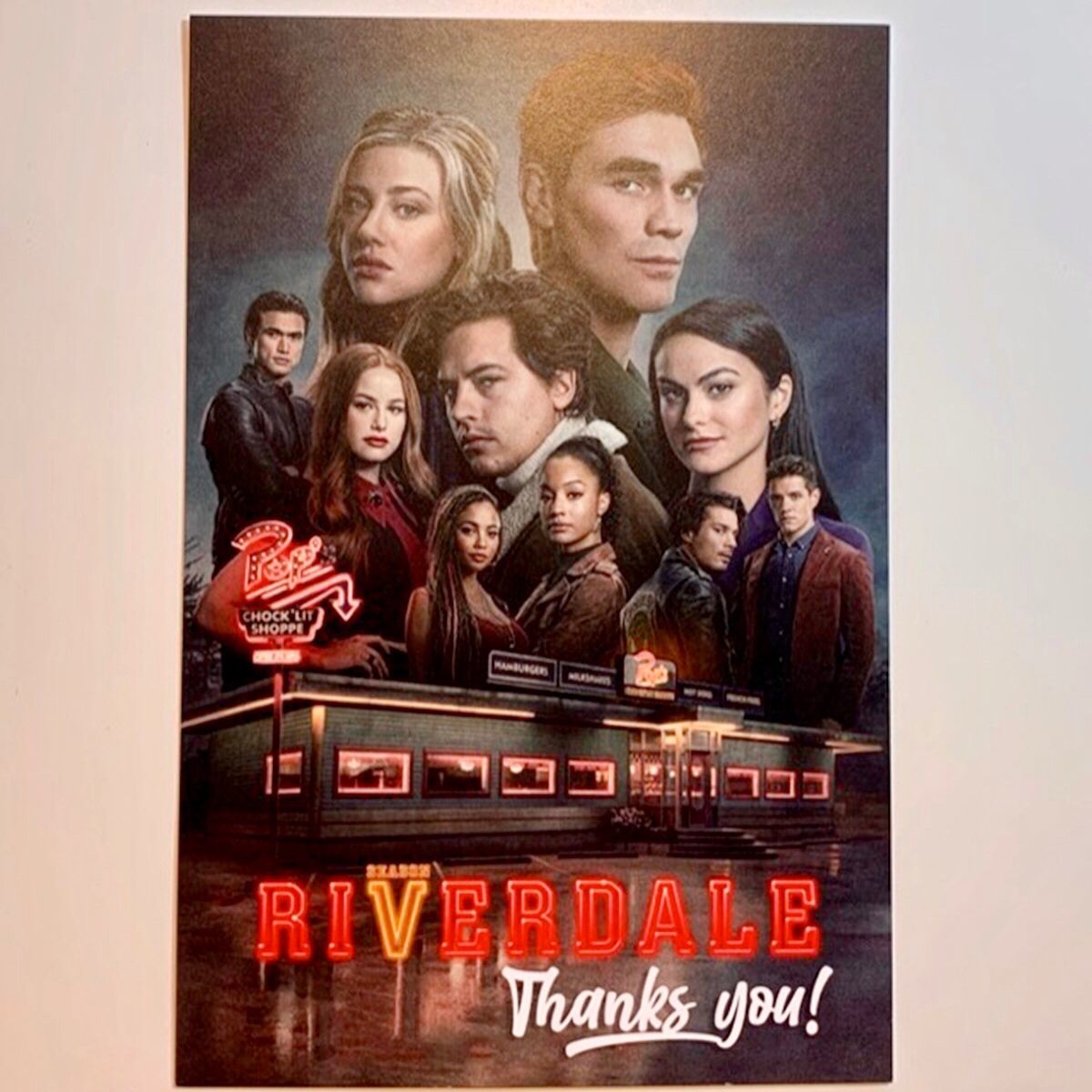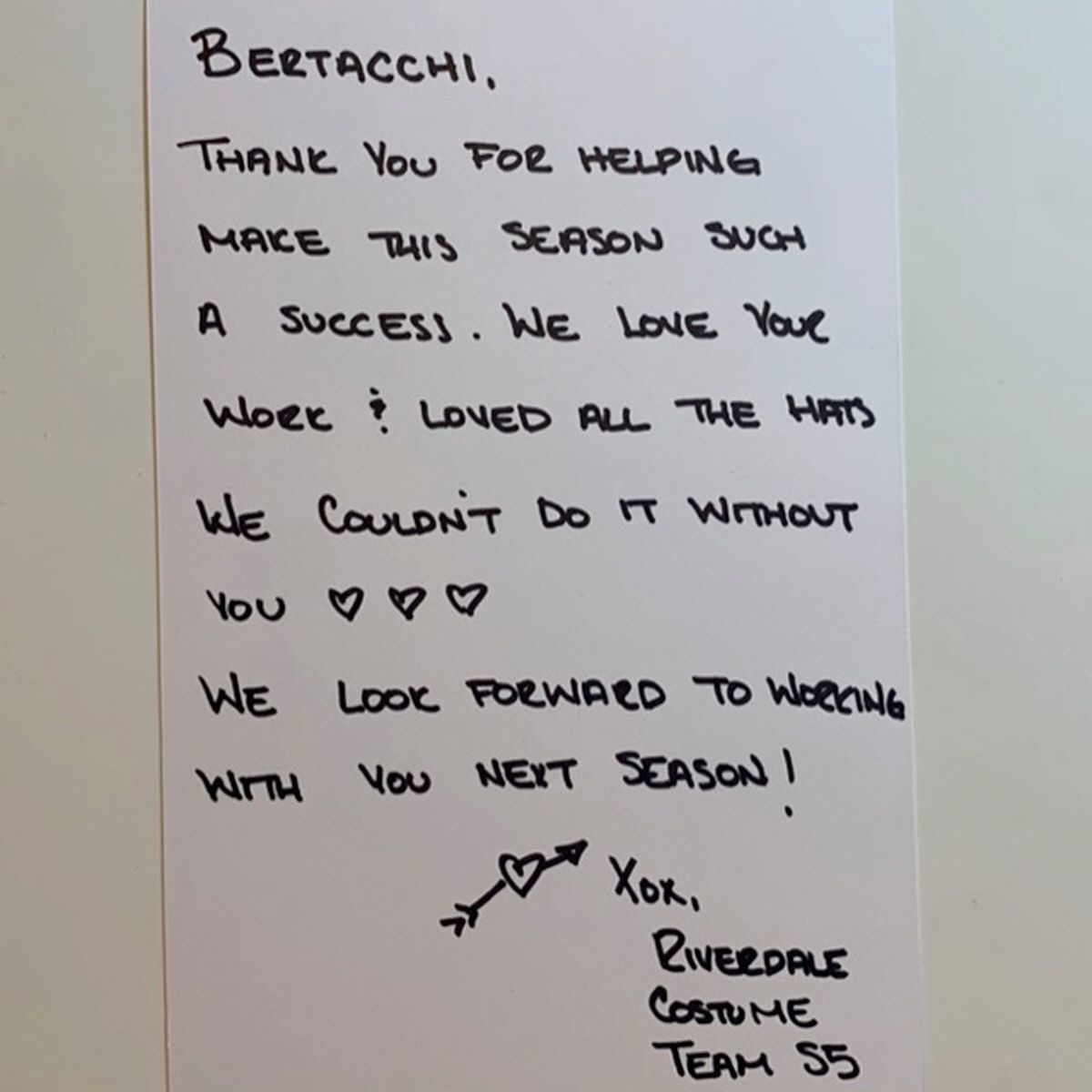 Did you know that The Chilling Adventures of Sabrina  series was originally conceived as a companion series to Riverdale ? This is why there are so many crossover episodes. And we are so glad to have participated even with our products in such a stylish production. Here the Weird sisters are wearing our black berets!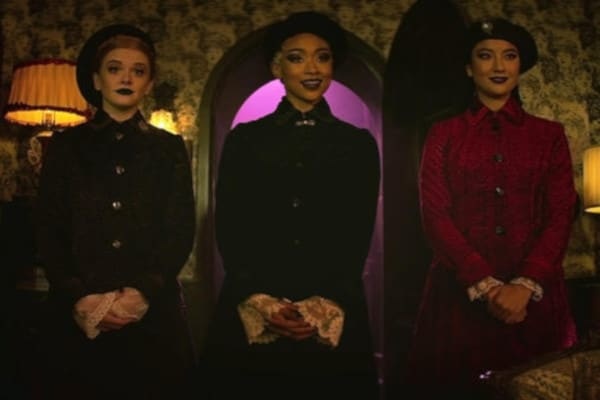 A special place in our work is the series The good doctor. The series stars Freddie Highmore as Shaun Murphy, a young autistic savant surgical resident at the fictional San Jose St. Bonaventure Hospital. Hill Harper, Christina Chang, Richard Schiff, Will Yun Lee, Fiona Gubelmann, Paige Spara, Noah Galvin, Bria Samoné Henderson and Osvaldo Benavides also star in the show. 
We believe that we need more awareness on medical conditions like autism and we are glad to be part of this hard-working team. See you in Season 5!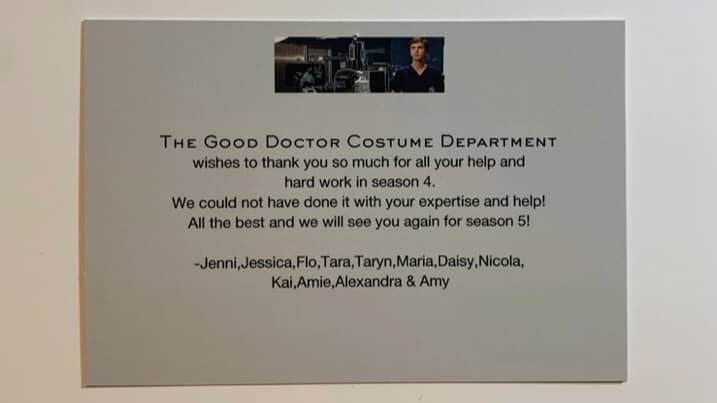 There is a legendary hat that all hat designers wish to create: the Mad Hatter. He is a fictional supervillain adversary of the superhero Batman. He is modeled after the Hatter from Lewis Carroll's novel Alice's Adventures in Wonderland, a character often called the "Mad Hatter" in adaptations of Carroll. Recently our dream came true and we created our own version of the hat for the third season of the American superhero television series Batwoman, starring Javicia Leslie, Rachel Skarsten, Meagan Tandy and Amitai Marmorsteinas the Mad Hatter. The release is in October so don't miss it.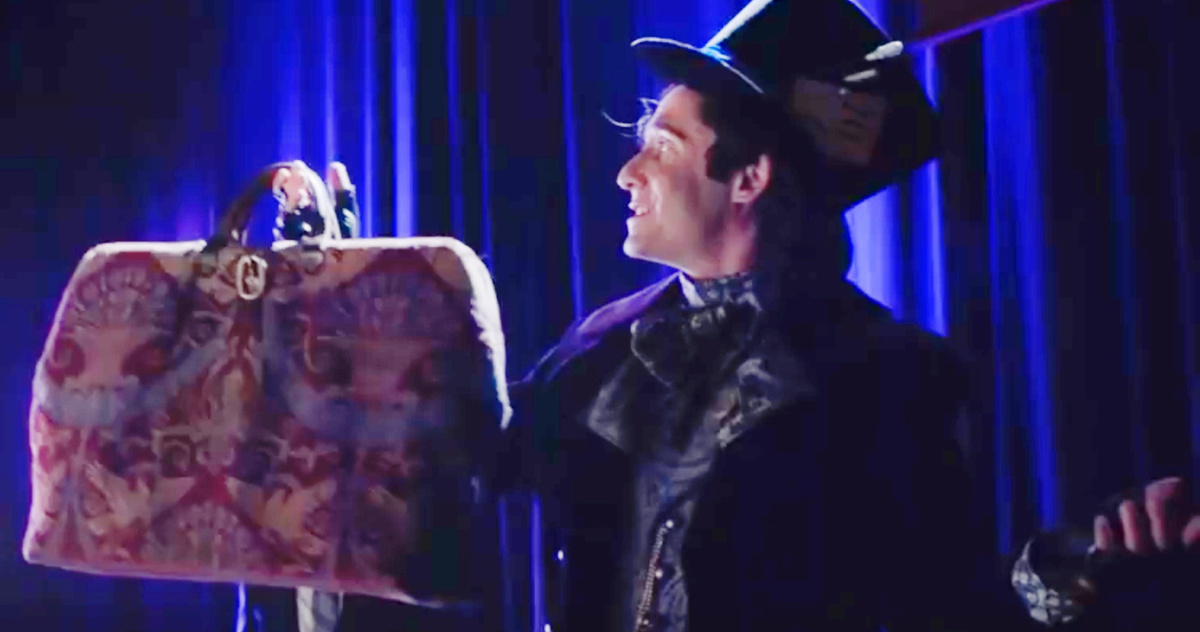 Another recent release? Harry & Meghan: Escaping the Palace: Lifetime's third Sussex-centered film that explores the Kensington Palace infighting and British tabloid leaks that led to Meg and Harry's dramatic departure—and their bombshell Oprah interview. We were asked to provide Megan's (Sydney Morton) hat that she is wearing in the film's poster.
In the past we have worked even with The Man in the High Castle is an American dystopian alternate history television series created for Amazon Prime Video, depicting a parallel universe where the Axis powers of Nazi Germany and the Empire of Japan rule the world after their victory in World War II. For this series we provided all the hats and it has been a challenging and rewarding task.
Let's not forget Bad Times at the El Royale, the 2018 American neo-noir thriller film written and directed by Drew Goddard starring Jeff Bridges, Cynthia Erivo, Dakota Johnson, Jon Hamm and Chris Hemsworth. Does the Fedora worn by Jeff Bridges look familiar?
Last but not least, the production we collaborated with is  Series of Unfortunate Events, sometimes also shortened to just ASOUE:  an American black comedy-drama streaming television series from Netflix, developed by Mark Hudis and Barry Sonnenfeld, based on Lemony Snicket's children's novel series of the same name. It stars Neil Patrick Harris in the picture with our hat, Patrick Warburton, Malina Weissman, Louis Hynes, K. Todd Freeman, and Presley Smith.
We have really enjoyed cooperating with these super creative costume designers and seeing all those stars wearing our creations has been the cherry on the cake!
If you are working in the production industry do not hesitate to contact us and we will help you to make the magic happen. Thanks to our hats, of course.
Yours,
Adi Bertacchi